Self Esteem and Leadership
Self esteem and leadership are closely linked to high performance across all areas of business and social life. This combination is also generally found in high performing individuals who have an almost innate ability to draw people to them, and through individual and team empowerment, produce outstanding results.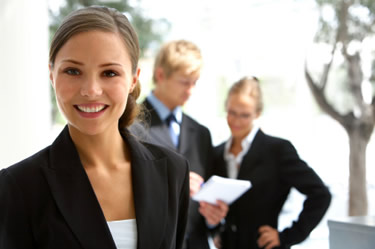 Management and leadership are frequently confused, but in reality are as different as chalk and cheese. Management essentially is about controlling and directing activities to achieve a result. Leadership is about vision and seeing beyond the here and now. This difference is clearly illustrated in Dr Steven Covey's example (Seven Habits of Highly Effective People) which shows a manager leading a team cutting through a jungle and the leader exploring ahead.
The defining aspects of both self esteem and leadership are then clearly shown when the leader climbs to the treetop, scans the surroundings and yells down to the manager "Wrong Jungle!" The manager then responds to the leader by shouting back "Shut up, we're making progress!" Leadership – sees beyond the horizon. Management – controls the here and now.
Self esteem is essentially an inner knowing and belief of your "self worth" which provides an internal compass guiding your actions and decisions, especially where people are concerned. Work place leaders displaying this quality in its true sense, value people as individuals and have little difficulty employing and retaining quality staff. They can be as rare as "rocking horse manure" but when you find them and aspire to their position, watch and learn.
Self esteem and leadership should never be confused with pompous inflated blowfish who like to belittle others and gain productivity through bullying or coercion. These poor imitations frequently self identify through comments such as "I'm the leader here" or the classic phrase "follow me" These types are "advertising" hoping to convince you of their abilities. Leaders do not promote themselves. They lead, people follow – willingly.
The above is just a small piece of the puzzle that explores some of the fascinating aspects of people's personality and how they relate or compliment their natural tendencies or at times learned abilities. These aspects can also be influenced by our behaviours which can reinforce or extinguish certain actions or at times opportunities. It is also important to remember self esteem and leadership are not exclusive to the business world. They are within you and I and demonstrated in a million different ways by mothers, fathers, friends teacher's and anyone else you admire. So look around you, "Who do you admire and why?
Chances are they will be someone you enjoy being with, who let's you be yourself, who's ego is not over inflated, but has a sense of who they are and confident in their own abilities. They also tend to "carry their own weather with them" meaning that they refuse to allow outside influences or negative comments impact on their feelings of self worth and the values they hold. Children are a great example of this, before they learn otherwise.
So if self esteem and leadership information are important to you, you may want to explore the behaviours and preferences which makes each of us unique. This will then provide greater understanding and insight into the most important person in the world, you.